Improving Airport Access
Category
Share this article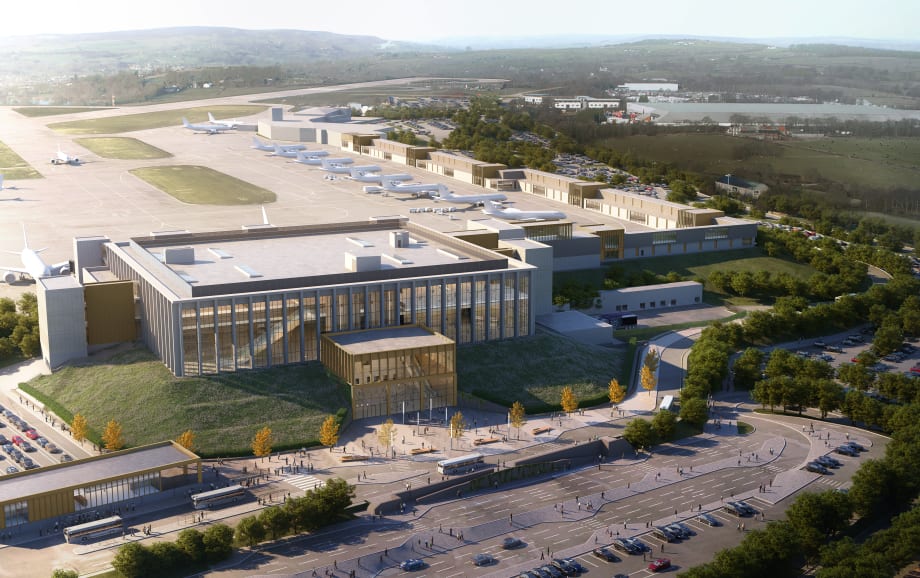 We know that the options for getting to our airport could be improved, and this is an issue passengers have been asking us to look at for many years. We've been listening and worked hard to develop a plan that will help increase connectivity without increasing traffic in the surrounding areas on a long term basis.
We are intentionally not looking to increase car parking numbers as part of the replacement terminal development plans, to minimise the risk of additional traffic. Instead, we are keen to work closely with partners to develop more sustainable public transport connections, backing projects that bring significant changes to the region, our customers and the local community.
These include supporting a range of projects, such as:
Backing West Yorkshire Combined Authority plans for the construction of a new train station, on the Harrogate line less than a mile from the terminal. This will connect to LBA via a regular shuttle bus service and offer faster connectivity to Harrogate, York, Leeds and link into the Azuma East Coast mainline rail services
A liveried, express coach service from the biggest local railway stations
Improved local bus services with enhanced timetables, routes and buses
Better cycling facilities and incentives for staff
Incentives to encourage the use of public transport, including a £4m Sustainable Travel Fund and a new dedicated transport hub at the front of the terminal entrance
Supporting good infrastructure is an investment that generates long-term prosperity, regional economic growth, essential connectivity for businesses and jobs for the future. We're confident that by supporting our partners and working closely with local authorities in these ambitious infrastructure plans, we can generate a truly positive change for the people of West Yorkshire.
To support our replacement terminal development plans, leave a comment on Leeds City Council's Planning Portal.