Sustainability
Category
Share this article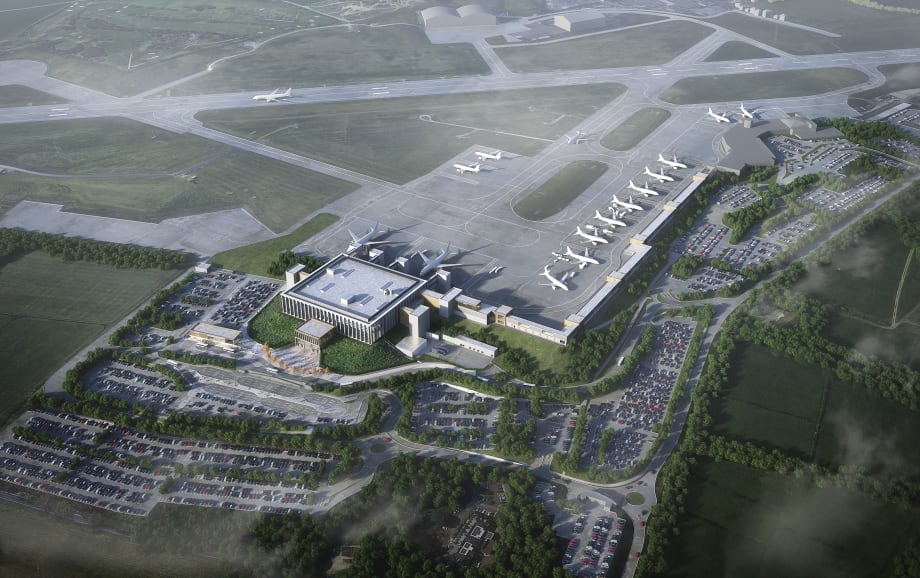 We know that passengers at LBA are environmentally conscious which is why we take such responsibilities seriously. We've worked hard on plans for the replacement terminal building putting sustainability first, from pioneering architecture and the use of low carbon energy production, to the creation of more electric car charging points and efficient aircraft operating procedures.
The replacement terminal at LBA will be the most sustainable airport building in the UK, meeting BREEAM excellence standards. This prestigious rating is awarded only to the most efficient and innovative buildings worldwide. The 34,000 sq ft development is the only way for LBA to meet its long-term target of becoming net zero by 2023.
We're confident that creating an environmentally friendly terminal building will give the people of Yorkshire an airport they can be proud of for generations to come. This is not about growing bigger, as the physical footprint is smaller than the airport's previously consented extension, but it's about doing things better.
We are working closely across all our operations and with partners to address the concerns of local residents and create an airport fit for the future:
We will be incentivising airlines to use the latest, most efficient aircraft and technologies. Creating a modern transport hub for the next generation of aviation technology
We are putting in place modern flight controls and a new noise quota system that will be one of the most stringent in the UK
Work will take place to create the necessary infrastructure to support a low carbon future, including the creation of electric vehicle charging points and the potential for introducing hydrogen refuelling capabilities
Staff will continue to be subsidised for using public transport when travelling to the airport. We are also participating in and promoting the Government's Cycle to Work scheme, as well as looking to introduce employee only bus services linked to shift working patterns
Our projected demand of 7 million passengers by 2030 sits within the limits of the Governments 2017 UK Aviation Forecasts which acknowledges the 2016 Paris Agreement, which sets out goals for aviation to meet its growth targets without negatively impacting the environment.
To support our replacement terminal development plans, leave a comment on Leeds City Council's Planning Portal.