Festive Flying
Category
Share this article
Winter departures from Yorkshire's Airport
With many of us putting our summer travel plans in the hold, take some time this winter to explore your favourite places without the crowds, find an off-peak bargain trip, or go all out with one of our very special winter flights.
Festive city breaks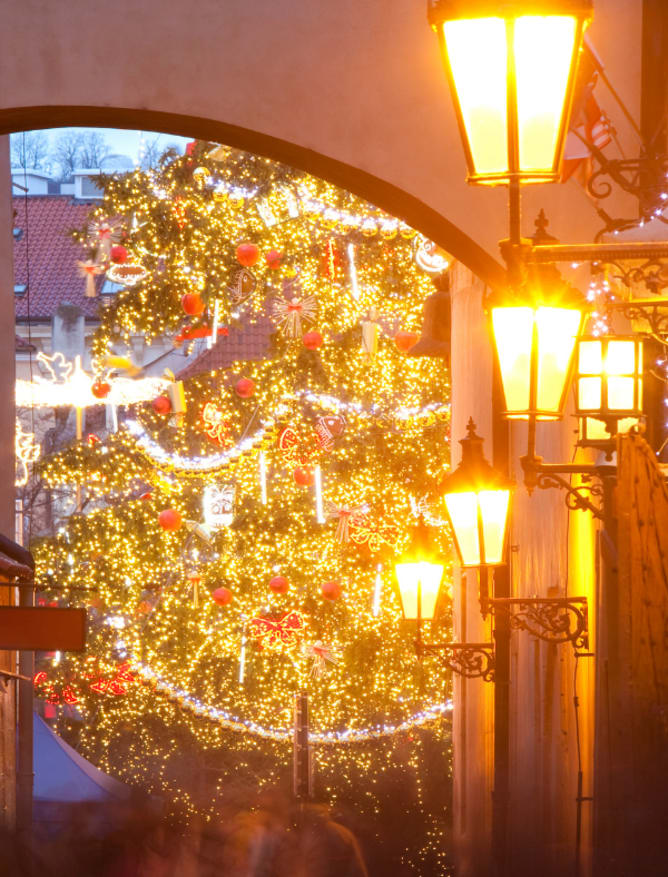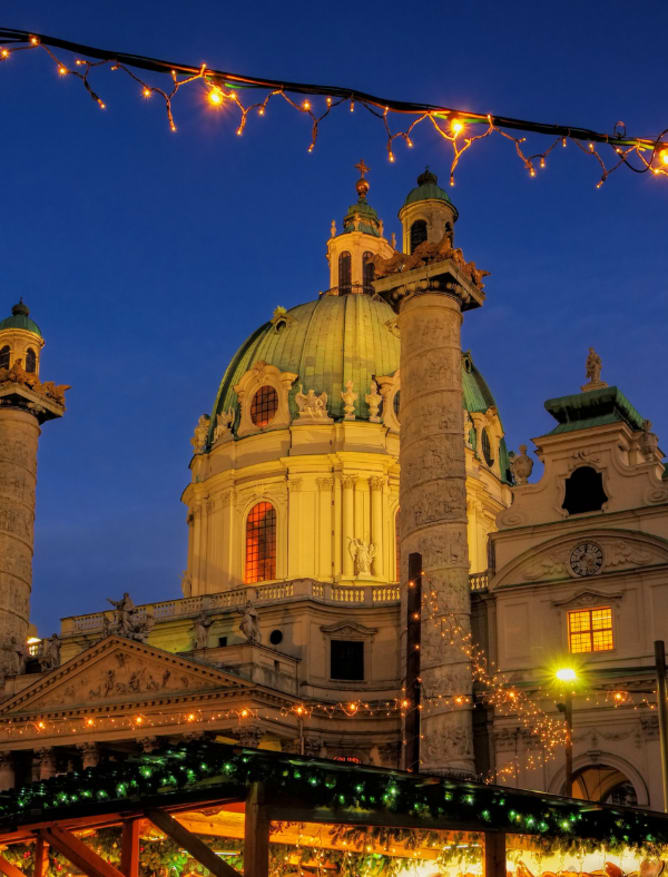 Prague
Festive lights and a cheery atmosphere can be found throughout the city during Yuletide, however, Wenceslas Square and Old Town Square are at the centre of the action. At Old Town Square, a huge Christmas tree stands, transported from the forests of Liberec.
Vienna
The sweet smell of toasted almonds, warm punch and festive baking are just some of the reasons why Vienna offers the perfect Christmas getaway. A tall candle-lit archway offers a warm welcome to City Hall Square, where visitors can find plenty of family-friendly entertainment.
Barcelona
Barcelona offers all the festivities of Christmas, without the frosty temperatures. While the weather is much cooler than the summer months, it remains mild with plenty of blue skies, perfect for Christmas shopping.
Budapest
Budapest offers everything you could need from a Christmas getaway. During the day, take a visit to the ice rink in Budapest City Park. At night, hop on a cruise along the river Dunabe to take in the attractions from the comfort of a heated boat.
Krakow
Hosting one of Europe's longest Yuletide seasons, Krakow turns into a magical destination from the end of November all the way past New Year, complete with glittering Christmas trees. Surrounded by gothic cathedrals and grand squares, Christmas traditions can be found throughout the city, including pop-up puppet theatres, carol singers and more.
Amsterdam
Amsterdam lights the way when it comes to Christmas, as the Dutch make the most of the festive season and the city sparkles with thousands of fairy lights, amusements and Christmas trees. Yuletide cheer spills out to the streets in Amsterdam, where freshly-prepared traditional cuisine and handmade trinkets go hand in hand.
Close to home or far away?
Long Haul
Take the leap and discover a new way to welcome Christmas.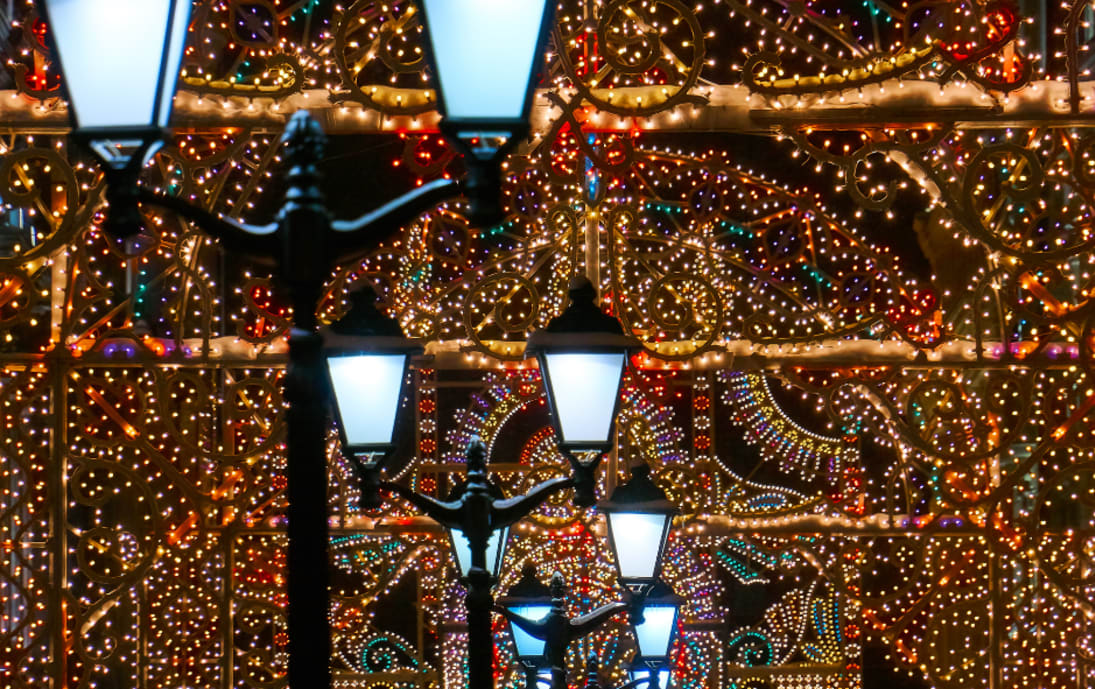 Moscow

Explore the Russian capital while Christmas is in full flow and the streets are a riot of colour.
UK & Ireland
All the comforts of home but the excitement of travel - perfect!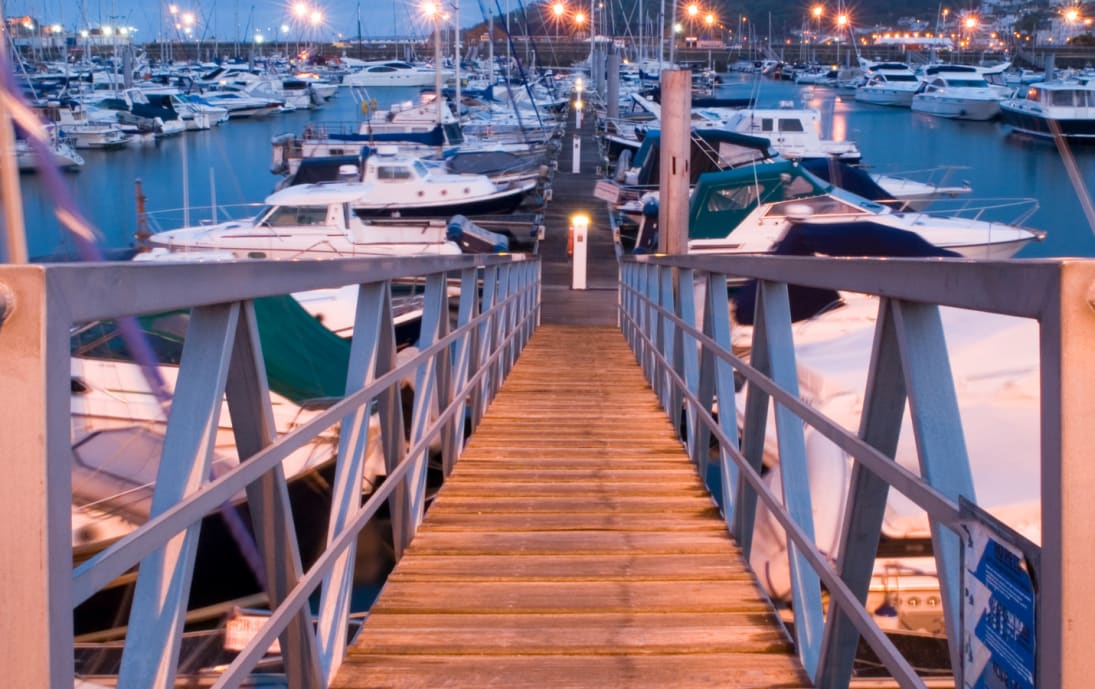 Dublin
Live busking by some of Ireland's best musicians alongside the twinkling of festive lights makes Dublin a bustling, atmospheric city full of colour, laughter, and music.
Newquay
With mild weather and smaller crowds, you'd be mistaken in thinking Newquay is exclusive to summer. Many of the coastal resort's attractions are now open all-year-round!
Guernsey
Guernsey welcomes a very special atmosphere in November and December. Not only is it quieter than summer, but there are also some lovely yuletide events taking place that will allow visitors to discover this unique destination in a whole new light.
Winter sun
Escape the chill of winter with one of our winter sun destinations below: