Jenna's LBA Journey

Share this article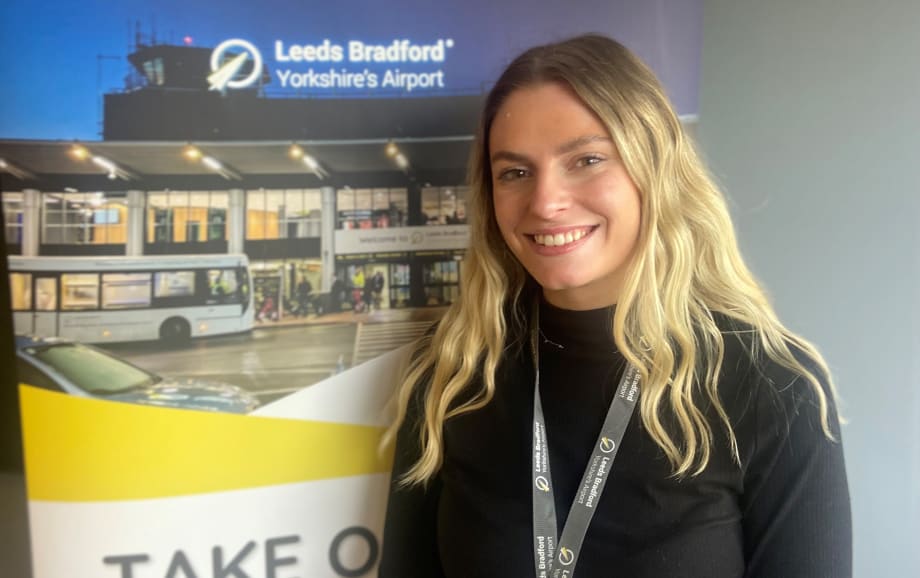 We caught up with Jenna, our HR Advisor, about her role here at LBA!
When did you join LBA and what LBA's like to work for?
I joined in October 2022, so I'm still fairly new but really enjoying the role. It's so interesting to see the behind-the-scenes operation of an airport and no two days are ever the same. The people here are so lovely and were really welcoming when I first started.
Have you always been in this role at LBA?
I am new to LBA and applied for a role here as I wanted to develop my skills and experience and have the ability to progress in my career. I definitely feel like I have the ability to do that here.
What do you love most about your role?
Probably the variety, the work and the tasks are never boring and I get to interact with lots of people.
Tell us a bit about your role and department.
Working in HR means I get to work closely with lots of different departments which is one of my favourite parts about the role. I also work closely with line managers and advise them on procedural matters relating to disciplinaries, performance management, sickness absence etc. As a team and department, we are always looking at ways we can improve our employee experience and ensure that our staff have everything set in place to carry out their roles well.
Tell us a bit about the people you work with.
I work with a wide range of people from different departments ranging from Security to Air Traffic Control, to Customer Experience. It's been really insightful to meet people with such different skills and expertise in their particular fields.
Anything else you'd like to mention that isn't covered?
LBA is a great place to work especially if you are wanting to kick-start your career in Aviation!