New lounges now open!
Category
Share this article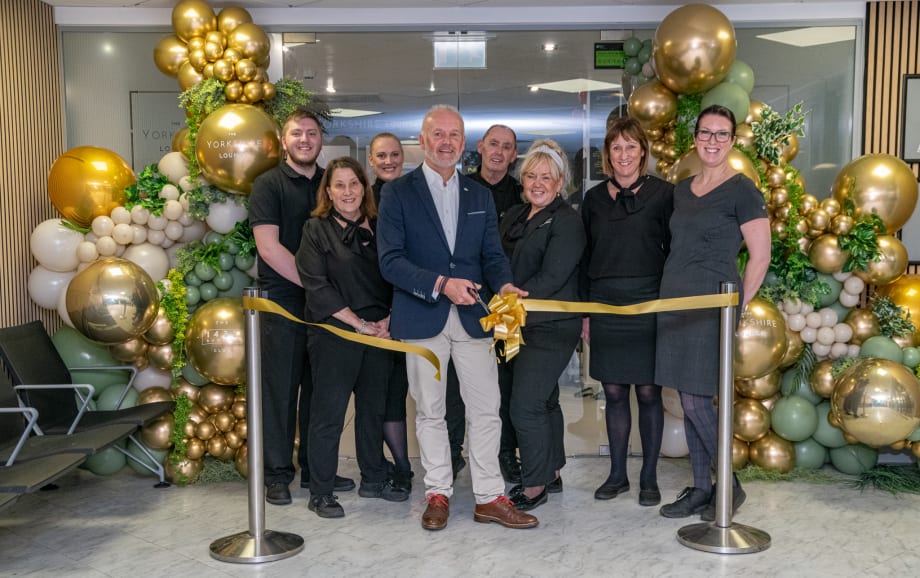 Open now! Our newly refurbished and larger lounges for all travellers to enjoy! Opening earlier than ever before from 4am, indulge in new menus and enjoy a brand new experience.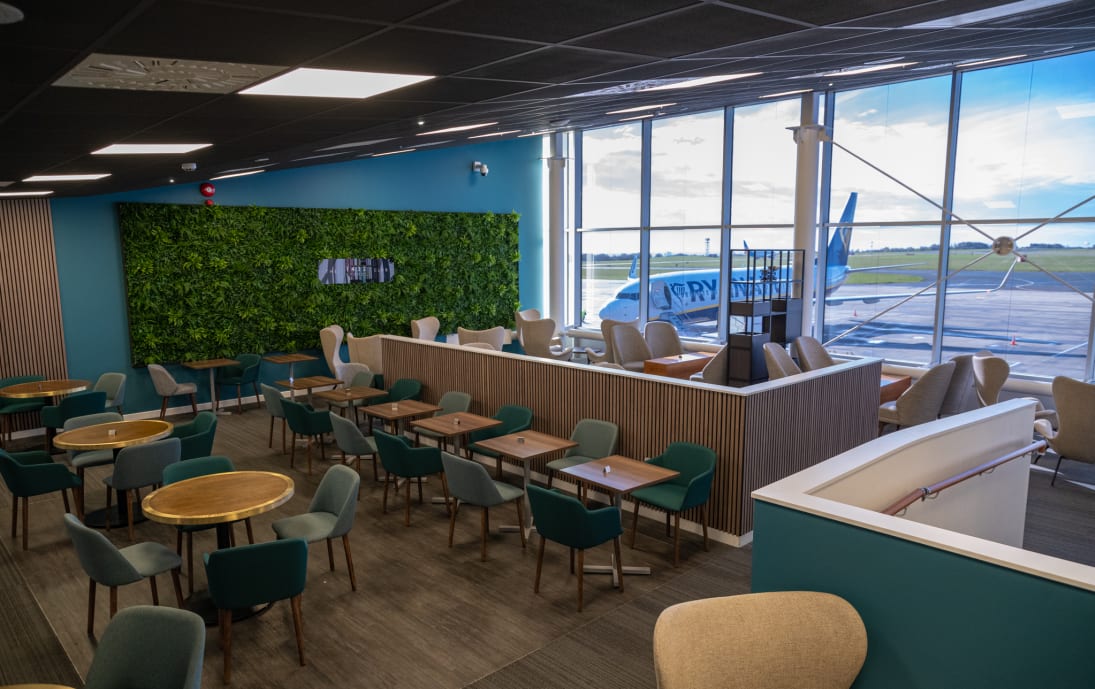 Indulge in an all-new 1432 Runway Club. Perfectly re-located for the best runway views in the airport, with more seating and space than ever before.
Relax in our brand-new soft and luxurious seating which faultlessly compliments the eco-scandi vibe.
Sip on the extensive range of complimentary premium drink selections including Yorkshire's own Mason's gin, and speciality hot drinks. Don't forget to snap a picture in front of the feature wall for the ultimate 'pre-flight airport picture'!
With new menus, hot food made to order, and a cold snack bar and sweet selection, make sure you're satisfied before your flight. All food and drinks are complimentary in our lounge!
Open earlier than ever! From 4 am - 8 pm, enjoy your pre-flight experience with a little luxury!
All New Yorkshire Lounge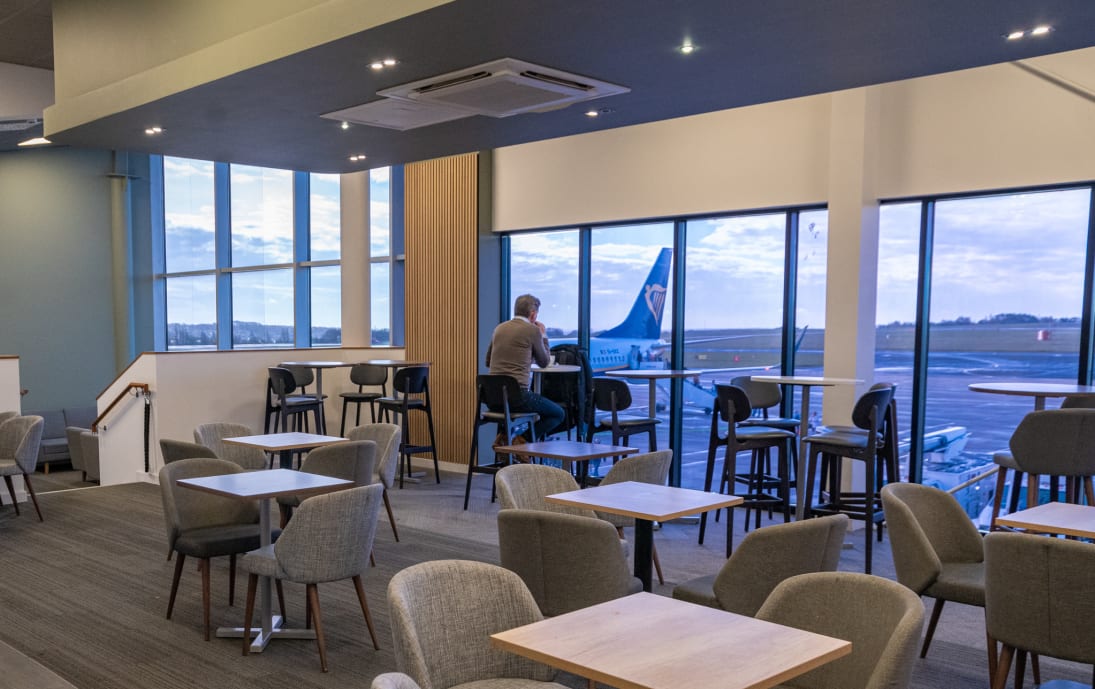 Larger than ever before, The Yorkshire Lounge is now 50% bigger with room for all to enjoy a peaceful environment away from the airport crowds!
A new menu takes over the complimentary snack-style buffet, with breakfast from 4 am and afternoon light bites from 11:30 am.
A range of drink choices is available, from spirits and wines to beers with the new installation of the well-known brand Budweiser on draught. Also speciality hot drink selection with both dairy and a dairy-free milk alternative in addition to soft drinks. All food and drink are complimentary, with the option to upgrade to more premium drinks such as prosecco in The Yorkshire Lounge.
All travellers are welcomed with child-friendly food options and activity books, an area for group parties and a quieter zone.
Open earlier than ever! From 4 am - 8 pm, enjoy your pre-flight experience with a little luxury!
Sign up for our mailing list for the chance to win a luxury lounge experience for up to 4 people!