Please excuse our appearance whilst we add two new outlets
Category
Share this article
The airport experience for all our passengers is hugely important to us and we'd like to thank you for using Leeds Bradford Airport whilst we improve our terminal. As part of our developments we are adding two new and exciting retail outlets to the departure lounge with work commencing on the 18th April. We'll be keeping disruption to the minimum with the affected area limited to a closed area beside Starbucks. The map below shows where on the first floor the works will be completed.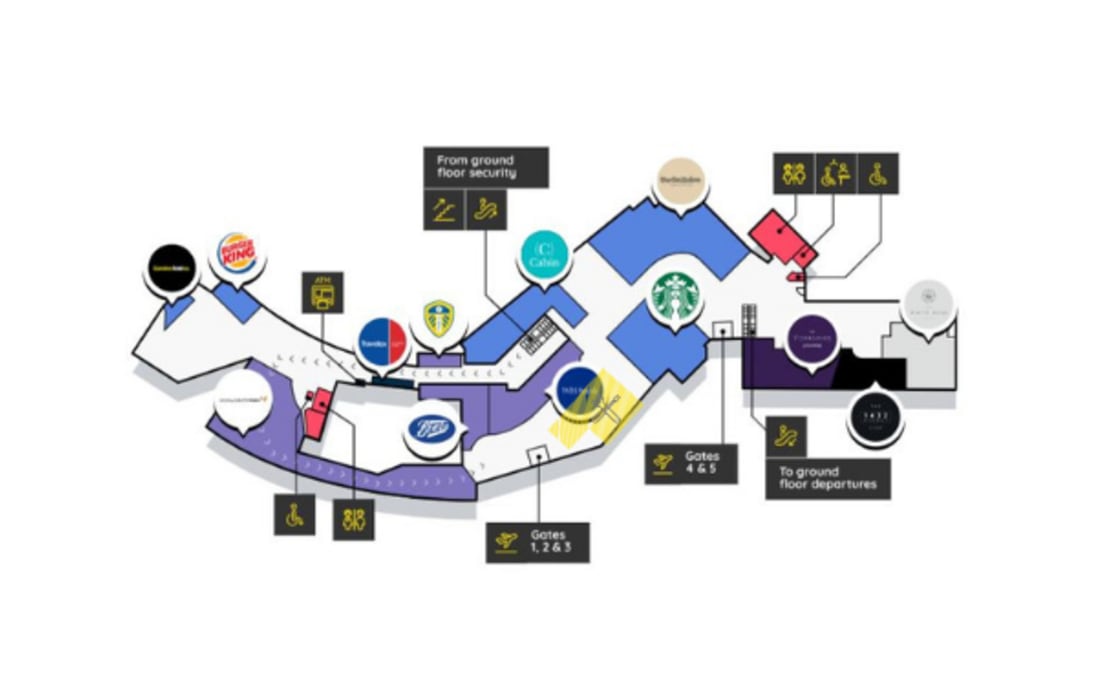 All outlets and entrances will remain accessible in the meantime and you can read through how best to spend your time at the airport on our website.
MAKE YOUR TIME FLY AT THE AIRPORT
Access to the terminal during our Terminal Extension build
The exciting works to improve arrival and departure experiences with a new state-of-art terminal extension are underway on the eastside of our terminal. Mid Stay and One Hour Free car park users now both enter the car park to park on the entrance opposite Travelodge on Whitehouse Lane. Walking to and from the terminal is still possible from these car parks on a new pathway alongside the building site.