UK Airports Safety Week is a Big Success
Category
Share this article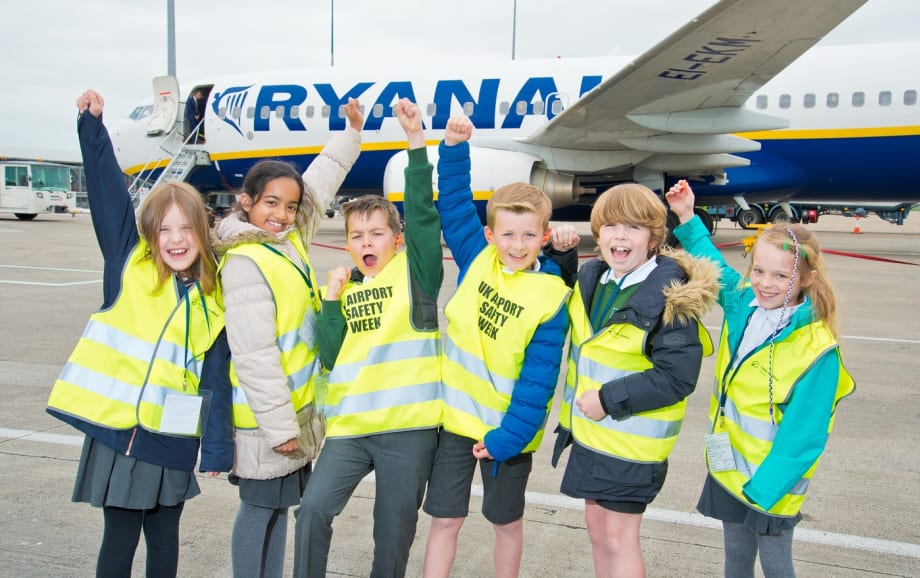 Leeds Bradford Airport hosted a series of activities as part of the second annual UK Airports Safety Week.
This included a tour of the runway, apron, fire station and terminal building for more than 30 pupils from Pool Primary School, who visited the airport for five hours to see all operations running at LBA. They even got the opportunity to help the operations team check the runway for foreign object debris.
Other activities during the week included showing aircraft to non-operational staff, a session about accessibility for passengers with disabilities, a workshop by the fire service and a tour of airside operations.
Richard Duncan, Head of Airfield Services at LBA, said: "It was a fantastic week in which we were able to showcase best practice and inspire others who may want to move into an operational role or work at the airport in the future. All of our operations have to operate within strict safety guidelines in order for us to function smoothly and it was great to share knowledge and experience with the wider airport and external communities.
"I hope that all involved learnt a lot through the week, we certainly found it very beneficial and look forward to hosting the safety week again next year."
Airports Safety Week is organised nationally by the Airport Operators Association at airports across the UK, promoting safety in all its aspects. This is done through events for staff, staff of companies operating in and around the airport and the public to demonstrate and promote airports' approach to safety and safety culture.
Chief Executive of the AOA, Karen Dee, said: "Safety affects everyone at airports, whether you're a passenger or a staff member of an airline or a ground handler, just like it would in a town or city. That is why UK airports work hard to provide passengers with enjoyable and safe travel. If we get it right, much of our hard work will go unnoticed by passengers and staff alike."