Food & Drink
The Saltaire Bar
The Saltaire Bar & Eatery is named after the nearby town and world heritage site known for its famous architecture, food and award-winning beers. And you'll find all your old favourites on the popular food and drink menus.
Relax in comfortable surroundings with friends and family with space dedicated to socialising, as well as space for work too.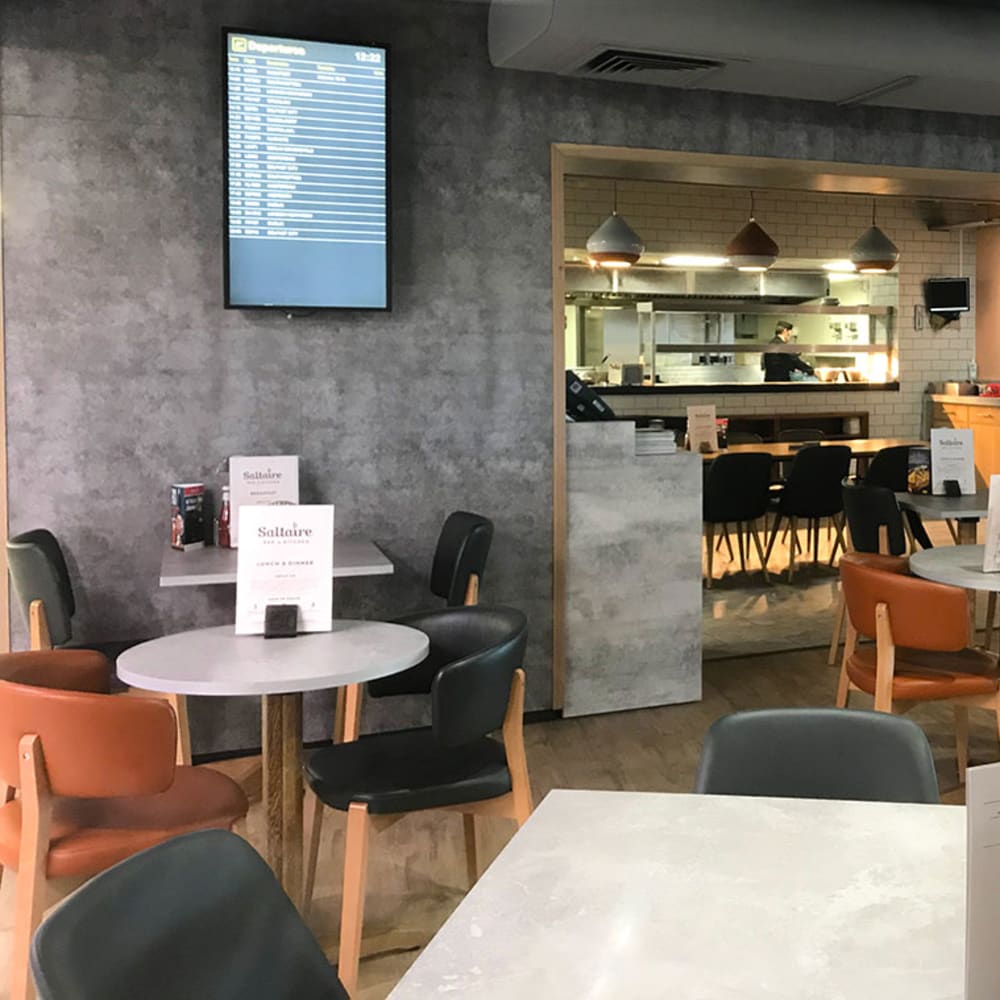 Opening hours
The Saltaire Bar & Eatery is open from the time of the first departing flight until boarding of the last flight daily.
After security
You'll find The Saltaire Bar after security in first floor departures. Follow the walkway right around until just before gates 4 and 5.
Local favourites and a Yorkshire welcome
Serving cask-conditioned ales from two North Yorkshire Breweries and Theakstons, The Saltaire also offers a quality wine list. An extensive range of internationally renowned spirits and coffee are also available and served by trained baristas.
The food menu continues the local theme, featuring a selection of traditional favourites, balanced with modern flavours with a distinctly British feel. Look out for dishes with a time guarantee if you're in a hurry too.
See the breakfast menu See the main menu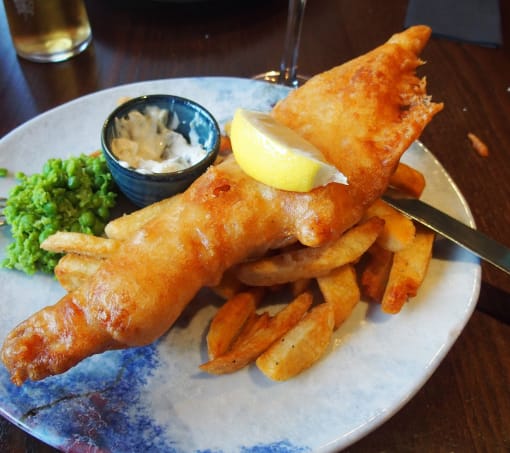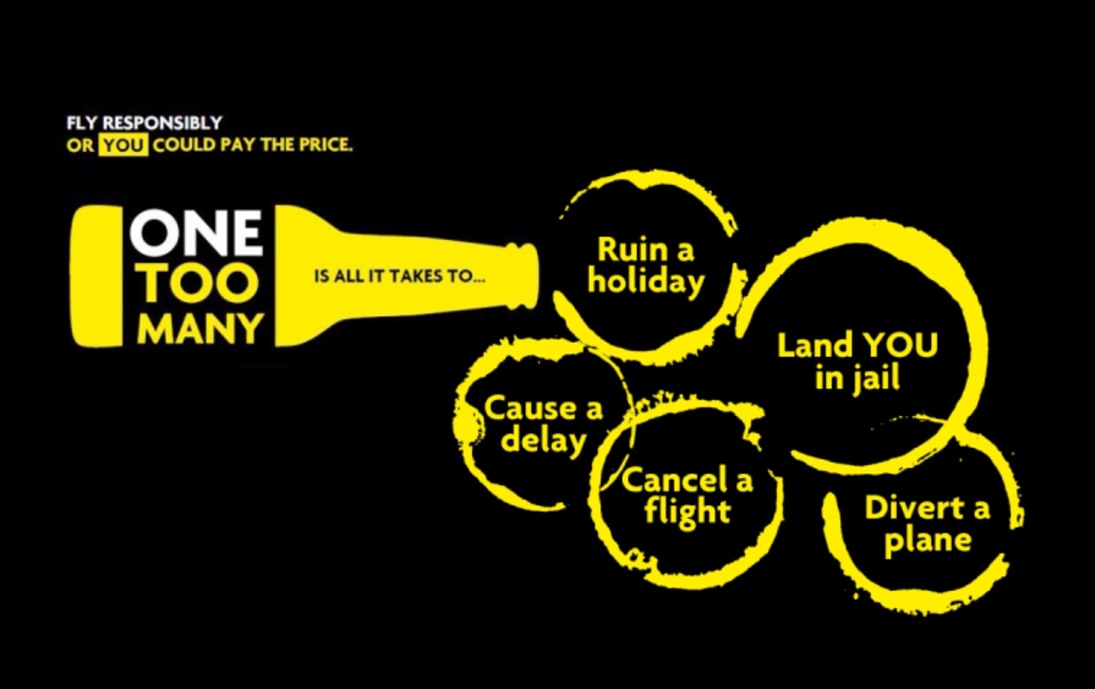 Frequently Asked Questions
When is the airport open?
Leeds Bradford Airport is operational 24 hours a day, 7 days a week.
How do I get to Leeds Bradford Airport?
To find out how to get to the airport by car, bus, coach, taxi or train, please see our Getting to the Airport pages.
Is there a map of the airport and terminal?
You can view a map of our terminal and facilities online. We also have a map for parking too.
Where can you smoke at Leeds Bradford Airport?
A designated smoking area is available at the airport, after passenger security.
Is there free Wi-Fi at Leeds Bradford Airport?
You can access free, unlimited Wi-Fi throughout the terminal.
How can I arrange special assistance?
There are a range of facilities available at Leeds Bradford Airport aimed at making air travel as easy as possible for passengers with reduced mobility.
Can I book a table at a bar or restaurant at the airport?
Unfortunately, we are unable to offer table reservation at the airport due to the busy nature of our food and drink outlets.
Do you have a lost property for things lost in the airport?
To log a lost property enquiry see our lost property guide. Anything left on board an aircraft, please contact the airline directly.