Shopping
Boots
In our Boots store you'll find a fantastic range of health and beauty products; including sun care, toiletries and miniatures.
You can bring the whole high street to your departure with their Order and Collect Service (use postcode LS19 7TU to find our store), so you can rest assured you'll have what you need, without carrying them through airport security. Travelling with a baby? Boots stocks food and formula should you need it too.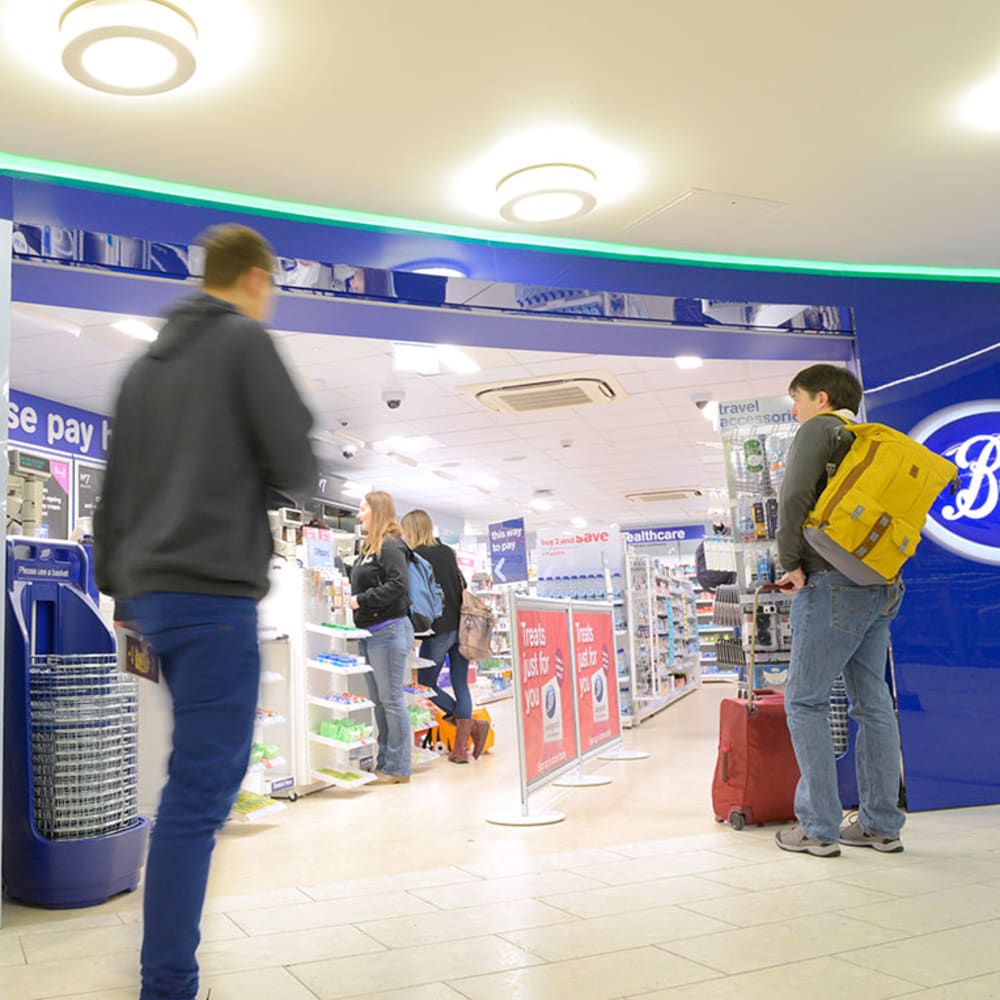 Opening Hours
Boots is open from 03:30-20:00 daily (03:30-19:00 Saturdays) subject to the flight schedule.
After Security
Boots is located after security on the first floor opposite gates 1, 2 and 3.
Don't worry about your baggage restrictions
You can still stock up on nappies, gifts, healthcare items and other travel essentials at Boots after security and check-in. And you don't have to go without your favourite shampoo or moisturiser either with big brands available before you fly.
You also have access to the entire Boots product range online, including luxury brands, when you choose to have your order delivered to our store using the Boots Order and Collect Service. Make sure to place your order at least 5 working days before you're due to travel, although you will be informed of an estimated date of delivery when placing your order. You can find our store using postcode LS19 7TU in the 'Collect in store' feature.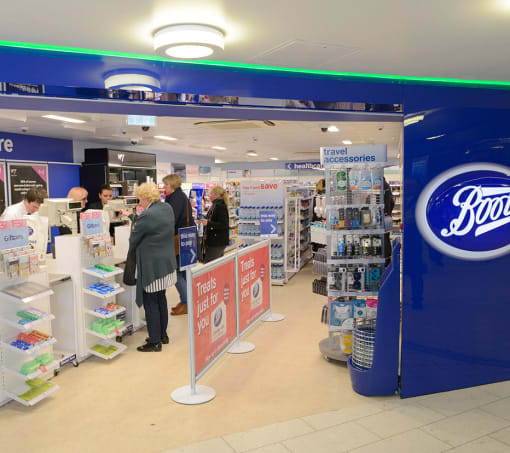 Frequently Asked Questions
When is the airport open?
Leeds Bradford Airport is operational 24 hours a day, 7 days a week.
How do I get to Leeds Bradford Airport?
To find out how to get to the airport by car, bus, coach, taxi or train, please see our Getting to the Airport pages.
Is there a map of the airport and terminal?
You can view a map of our terminal and facilities online. We also have a map for parking too.
Where can you smoke at Leeds Bradford Airport?
A designated smoking area is available at the airport, after passenger security.
Is there free Wi-Fi at Leeds Bradford Airport?
You can access free, unlimited Wi-Fi throughout the terminal.
How can I arrange assisted travel?
There are a range of facilities available at Leeds Bradford Airport aimed at making air travel as easy as possible for passengers with reduced mobility.
Can I book a table at a bar or restaurant at the airport?
Unfortunately, we are unable to offer table reservation at the airport due to the busy nature of our food and drink outlets.
Do you have a lost property for things lost in the airport?
To log a lost property enquiry see our lost property guide. Anything left on board an aircraft, please contact the airline directly.