Food & Drink
The Beer House
A laid-back environment, The Beer House sits somewhere between a city bar and craft beer house. Well-stocked with big name beers, local heroes and classic craft ales it lives up to its name.
Prefer your drinks off-tap? The Beer House has a variety of spirits, wines and soft drinks too.
Seating here is great for socialising, where you could share a bacon bap or coffee with friends before boarding.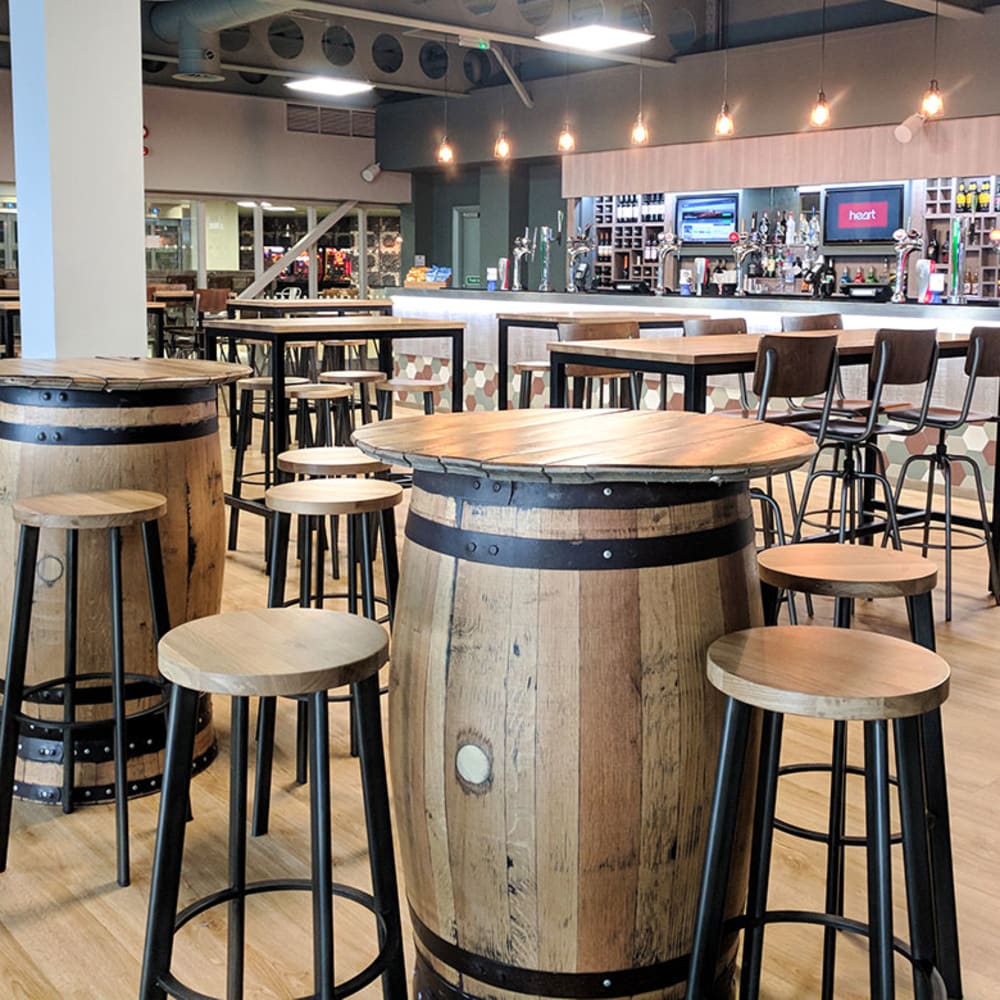 Opening hours
The Beer House is at the following times:
Monday 05:00-15:30 | Tuesday 05:00-16:00 | Wednesday 05:00-17:30 | Thursday 05:00-17:30 | Friday 05:00-16:00 | Saturday 05:00-16:30 | Sunday 05:00-17:30
Subject to the flight schedule.
After Security
You'll find The Beer House after security, down the escalator to the Ground Floor. Head towards Gates 7-8.
Home to a sandwich shop and gourmet takeaway
Hungry passengers shouldn't miss a breakfast menu of bacon and sausage rolls to start the day right. Served until 11am.
For lunch and evenings, make the most of a delicious Beer House Kebab. Dig into hearty fillings like pulled pork or halloumi wrapped up with fresh slaw and special tomato chilli and garlic sauces. Available to go or at a table from 11am til late.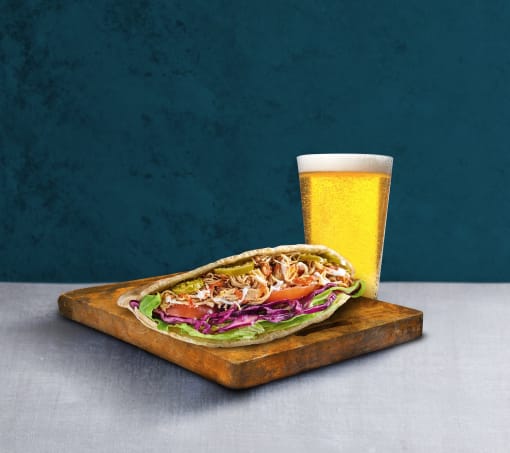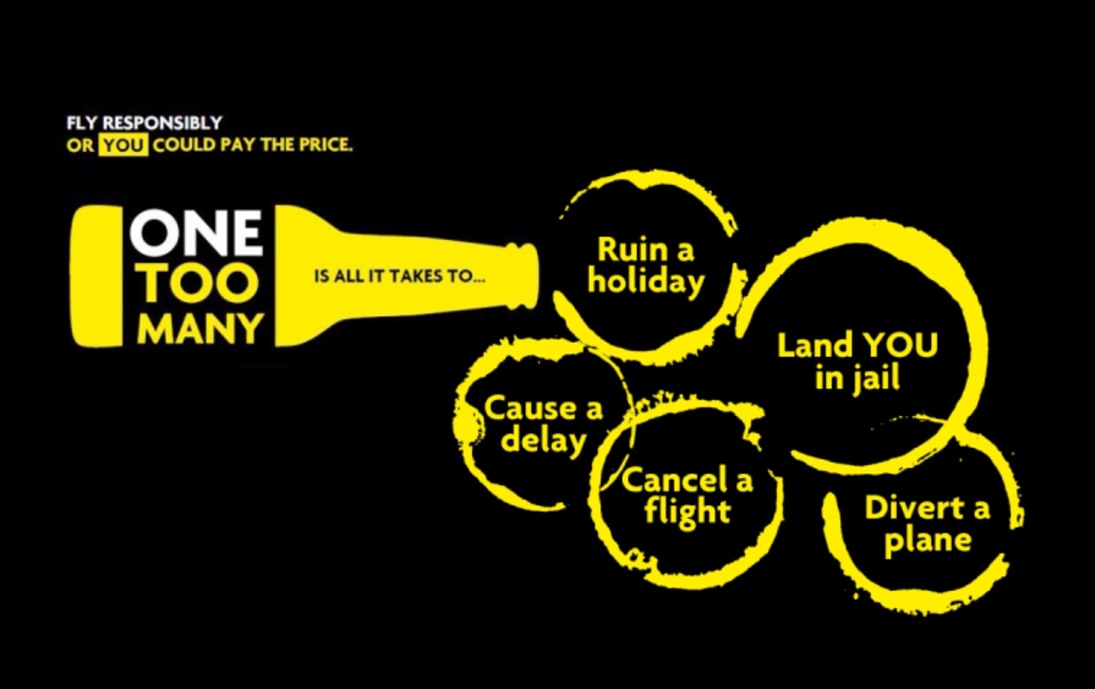 Frequently Asked Questions
When is the airport open?
Leeds Bradford Airport is operational 24 hours a day, 7 days a week.
How do I get to Leeds Bradford Airport?
To find out how to get to the airport by car, bus, coach, taxi or train, please see our Getting to the Airport pages.
Is there a map of the airport and terminal?
You can view a map of our terminal and facilities online. We also have a map for parking too.
Where can you smoke at Leeds Bradford Airport?
A designated smoking area is available at the airport, after passenger security.
Is there free Wi-Fi at Leeds Bradford Airport?
You can access free, unlimited Wi-Fi throughout the terminal.
How can I arrange special assistance?
There are a range of facilities available at Leeds Bradford Airport aimed at making air travel as easy as possible for passengers with reduced mobility.
Can I book a table at a bar or restaurant at the airport?
Unfortunately, we are unable to offer table reservation at the airport due to the busy nature of our food and drink outlets.
Do you have a lost property for things lost in the airport?
To log a lost property enquiry see our lost property guide. Anything left on board an aircraft, please contact the airline directly.